Organic and locally-sourced
Breakfast time is where the Botton D'Oro really goes to town. We use only high-quality, organic, locally-sourced produce (i.e. with zero food miles) and endeavour to meet all our guests' needs, whether they are vegan, have coeliac disease or a food allergy / intolerance.
Guests can select their preferred breakfast from a buffet including locally-produced milk, jams and marmalades, eggs, fruit juices and honey, together with homemade bread, cakes and yogurts lovingly prepared using organic, seasonal ingredients.
Here you can find a selection of photos showing the breakfasts we serve to our guests here at the Botton D'Oro!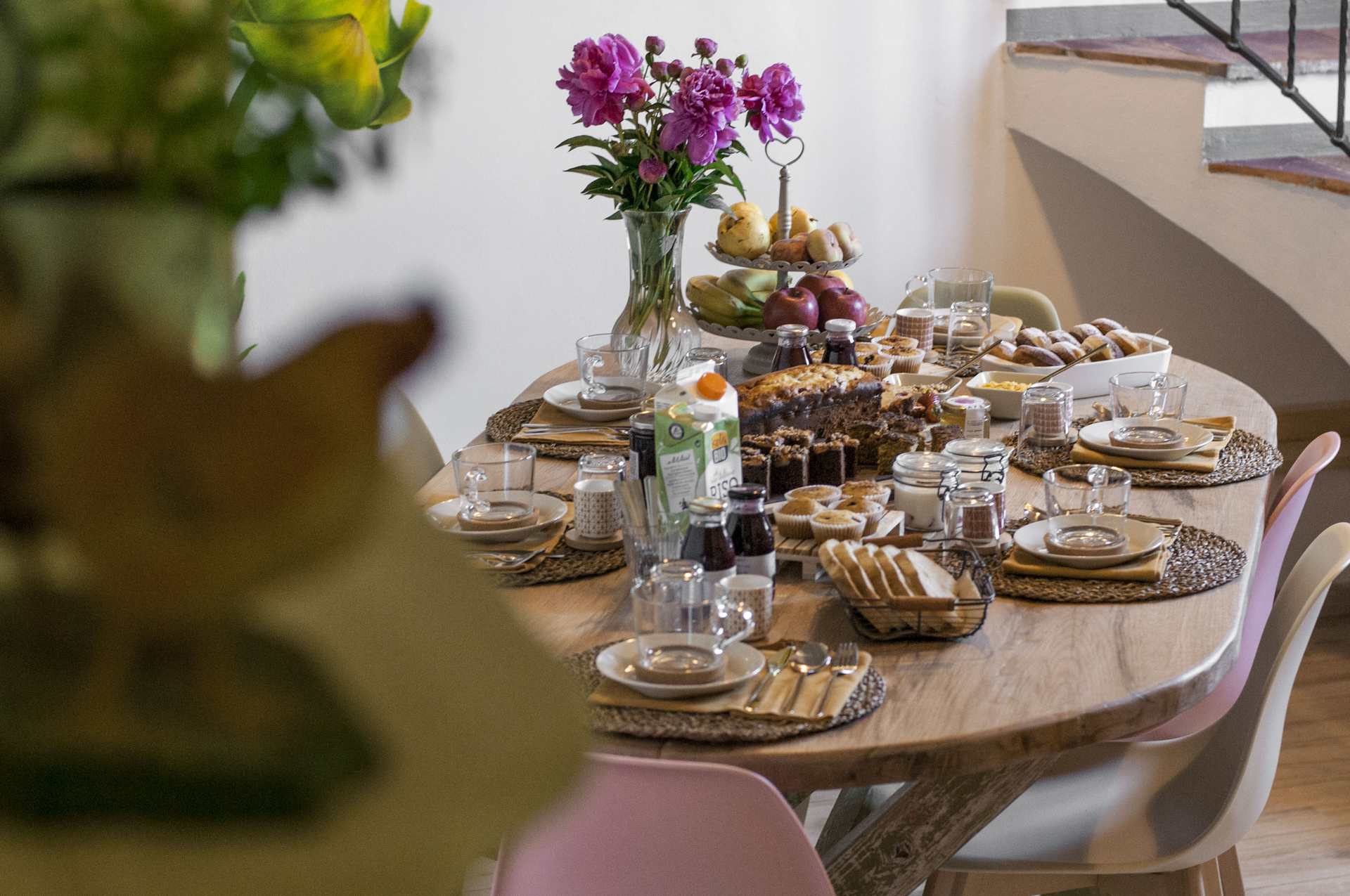 ...and more
on request and for a fee at the time of booking, the following products:
Resümada, a very energetic and foamy sweet cream based on eggs, sugar with the addition of coffee or wine typical of the Alpine and Pre-Alpine areas
Smoothie with seasonal organic fruit and cow or vegetable milk
Seasonal organic fruit and vegetable extract
HAVE AN ALLERGY OR INTOLERANCE?
Guests following a vegan diet or with allergies / food intolerances are asked to inform us when booking so that we can make sure they still get to enjoy a wholesome, tasty breakfast using ingredients that do not contain allergens and / or animal-based products.